8:30am - 5:30pm Mon - Fri
"Securing Homes & Businesses across the South Hams"
Intruder & Fire Alarms - CCTV - IP Systems - Access Contol
Security you can trust Technology you can afford !
Living Room secured by Keypad
Wireless Kit 3 Jpeg HCA jpeg
HomeCare Texcom Equipment
Texcom alarms, Kingsbridge, Salcombe, Totnes, Dartmouth.
Living Room secured by Keypad
Welcome to the home of hassle free Fire & Security solutions, HomeCare Alarms specialise
in the installation and maintenance of Intruder Alarms, Fire & CCTV systems
We can even maintain and repair systems that were fitted by other installers
with service packages starting from as littel as £35.00 inc VAT
Protect your Home or Business, with the latest technology!
Systems start from as little as £355 inc VAT and installation
Get total peace of mind!....
Security installed in only half a day!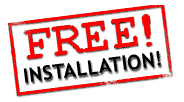 How it works?....
Click on the following links to choose whether you need an Intruder Alarm, Fire Alarm or a CCTV System installed,
add on any extras such as additional room and door sensors, cameras etc. Add all the required items to your cart and pay for them using our secure online payment method.
You will then be contacted by our installation team within 30 minutes of placing your order, to arrange a convenient time to visit your property and install your new security system. On average most systems are installed and fully operational within 36 hours from placing your order and funds have cleared.
If you need any assistance in choosing the right system for your requirements please don't hesitate to get in touch with us on. 01548 560 525 or email us